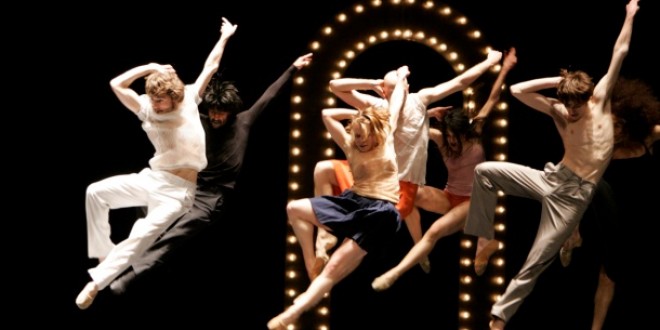 The 10th Belgrade Dance Festival, which this year takes place from 5th to 19th April, includes performances of the world's greatest choreographers and dance companies, but also support local dancers, educators, choreographers and young ballet talents. In 2006, the festival was declared to be a leading dance project in Southeast Europe by UNESCO. Celebrating a decade of existence this festival is considered as one the best Dance events in Europe.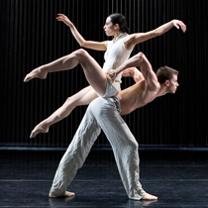 The Festival was founded by the initiative from the International Dance Council CID UNESCO from Paris, and the program selector is Aja Jung, a ballet dancer and choreographer from Belgrade.
In the last 10 years Belgrade has become known as an important place for some of the world's top ballet dancers, like: Mariinsky Theatre Ballet from Saint-Petersburg, with choreography of George Balanchine, the Paris Opera Ballet with choreography of William Forsythe, Rudolf Nureyev and Maurice Béjart, National Dance Company from Madrid (Compañía Nacional de Danza) with creations by famous Nacho Duato, Netherland Dans Theater I and II with choreography of Jiří Kylián, Paul Lightfoot and Sol León, Cullberg Ballet with works of Mats Ek and Johan Inger, the Teatro alla Scala Ballet Company with choreography of Mauro Bigonzetti, Monte Carlo Ballet with choreography of Jean-Christophe Maillo. Other important guest performances were performed by the national ballets from Sofia, Thessaloniki , Athens , Lyon, Skopje, Maribor , Prague, Biarritz, Tulsa Ballet, Marseilles, Sao Paolo.
Belgrade audiences have been able to attend the premieres of more than 120 top performances, meet the most important contemporary choreographers, and discover dance productions at the same time as other major cities.
The 10th Belgrade Dance Festival this year takes place on the stages of Belgrade Sava Center, Belgrade Drama Theatre, Opera Madlenianum, Terazije Theatre, Yugoslav drama theatre as well as in theatres in Novi Sad and Pančevo. The programme includes performances of: Vienna State Ballet, Cullberg Ballet, Ballet Preljocaj, Ballet Jazz Montreal, Beijing Dance Theatre, MaggioDanza, Ultima Vez, Alias, Peeping Tom, Danish Dance Theatre and Niv Sheinfeld Company.
BELGRADE DANCE FESTIVAL 2013 – PROGRAM
April 5th, 20h | Sava Centar
Les Ballets Jazz de Monteral, Canada
Zero In On, Cayetano Soto
Fuel, Cayetano Soto
Zip Zap Zoom, Annabelle Lopez Ochoa
Night Box, Wen Wei Wang
April 6th, 20h | Opera Madlenianum
Danish Dance Theatre, Copenhagen, Denmark
Love Songs, Tim Rushton
April 6th, 20h| Cultural Centre, Pančevo
April 7th, 20.30h| Belgrade Drama Theatre, new stage
Niv Sheinfeld & Oren Laor Dance Company, Tel Aviv, Israel
Ship of Fools, Niv Sheinfeld & Oren Laor
April 8th, 20h | Yugoslav Drama Theatre
Ballet Preljocaj, Aix-en-Provence, France
What I call Forgetting, Angelin Preljocaj
April 9th, 20h | Theatre on Terazije
Peeping Tom, Brussels, Belgium
For Rent, Gabriela Carrizo & Franck Chartier
April 12th, 20h | Sava Centar
Wiener Staatsballett, Vienna, Austria
Windspiele, Patrick de Bana
A Million Kisses to My Skin, David Dawson
Le Souffle de l'Esprit, Jiri Bubenicek
Glow Stop, Jorma Elo
April 13th, 20h | National Theatre, Belgrade
Ballet of National Theatre, Belgrade, Serbia
The Autumn Flowers, Marie-Claude Pietragalla
Step Lightly, Paul Lightfoot, Sol Léon
Six Dances, Jiří Kylián
April 14th, 20h | Opera Madlenianum
Beijing Dance Theater, Beijing, China
Haze, Wang Yuan Yuan
April 15th & 16th, 20h | Belgrade Drama Theatre
Alias, Geneva, Switzerland
The Weight of Sponges, , Guilherme Botelho
April 17th, 20h | Opera Madlenianum
April 18th, 20h| Serbian National Theatre, Novi Sad
MaggioDanza, Florence, Italy
2 x Stravinsky, Francesco Ventriglia, Andonis Foniadakis
April 18th, 20h | Belgrade Drama Theatre
Ultima Vez, Brussels, Belgium
Booty Looting, Wim Vandekeybus
April 19th, 20h | Sava Centre
Cullberg Ballet, Stockholm, Sweden
A Study of Entertainment, Alexander Ekman
Once you are in Belgrade,  stay at least one night in our Belgrade apartments  so that you can experience the Belgrade night life.   We have a gorgeous range of accommodation in the region for you to choose from.