There is a huge variety of hotel, hostel and apartment accommodation in Belgrade to suit every taste and budget, and it is really a thankless and nearly impossible task to list them all here. However, when it comes to services and amenities that hotels, hostels and apartments in Belgrade offer, they vary and depend on their target markets, size, and categorization (the latter is particularly true of hotels).
HOTELS
There are several types of hotels in Belgrade that cater to different clientele. For instance, business hotels are usually located in an upcoming and increasingly popular part of Belgrade called Novi Beograd (New Belgrade) which is home to corporate and banking world. Nikola Tesla International Airport is only several kilometers away from this quarter, while the biggest conference centre in Serbia – the Sava Centre – is located here.  Although, business hotels primarily serve business travelers, they also frequently cater to conference groups. The amenities here reflect the needs and nature of guests, so such hotels offer free high-speed Internet (Wi-Fi) access throughout the facility, as well as access to a business centre (with latest audio and visual equipment) , meeting rooms, personal computers / lap tops, complimentary newspapers, free indoor parking, free international telephone calls to landline etc. Most business hotels in Belgrade have easy access to the E-70 motorway. Apart from business tailored services, business hotels provide standard amenities too – fitness centres, wellness & spa, laundry service and other.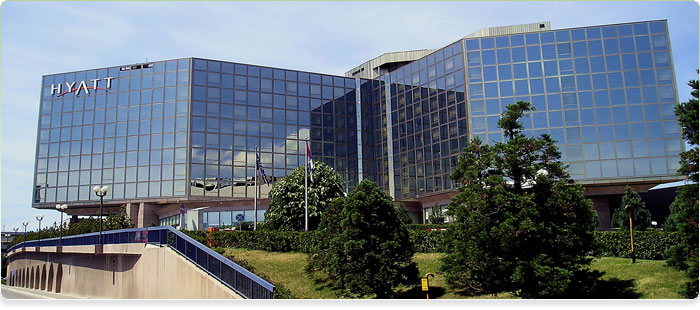 Belgrade has three luxury 5* hotels. Two are located in downtown Belgrade, and one in New Belgrade. They all provide impeccable personalized service, and have elegant décor. Private concierge service, iPod docking stations, complimentary lap-tops, flat screen TVs, espresso machines, king-size beds, plush bathrobes, bathroom products made by high-end luxury brands, saunas, Jacuzzis, swimming pools, spa, gym, transfer to and from the airport, garage and valet parking are just some of the amenities in these hotels.
Boutique hotels have become all the rage in Belgrade in the last few years. There has been a surge of small, elegant, charming hotels in our capital city which, for the most part, meet the highest standards and expectations in the hospitality industry. Most of them are located in the heart of Belgrade, a walking distance from the central pedestrian area – the Knez Mihalova Street. The atmosphere in Belgrade's boutique hotels is intentionally intimate and cozy. Although, they might not appear as grand as five-star hotels, they do provide quality service and almost identical amenities as luxury hotels, including 24-hour-room service, concierge services, laundry and ironing services, limousine transfer to and from the airport, free Wi-Fi, private garage, wellness & spa, VIP room facilities, ATM/Cash Machine on site, and à la carte dining. One of the main differences between luxury and boutique hotels is the room rates. Boutique hotels are usually considered affordable or budget, thus facilitating the so-called "no-frill chic" consumer trend.
However, apart from a handful, rather expensive top hotels (Hyatt Regency and the likes), the accommodation in Belgrade hotels is average, to say the least. Foreign guests have often complained about outdated Communist-era furniture, cleanliness or lack thereof, price / quality ratio, cigarette smoke filled rooms and lobbies, stained rugs, noise, unaccommodating reception, and unrealistic images of rooms posted on hotels' official websites.
HOSTELS
Belgrade is becoming an increasingly popular destination with young people and backpackers. And the city's hostels provide the perfect accommodation in Belgrade for the young and adventurous, both price and room wise. The hostels here are known for having the 'feel-at-home' vibe, and majority of them have almost identical amenities. Rooms range from single to dorms with up to ten beds (often bunk beds), there is complimentary Internet + Wi-Fi, free bed linen and towels, hair dryers, laundry service and free lockers. The average hostel in Belgrade has two bathrooms and a guest kitchen. Most of them are air-conditioned, and serve free coffee and tea all day. Also, majority of Belgrade hostels have no curfew or lockout.
There is also a downside to staying at hostels – then tend to be overcrowded, with very little privacy, questionable hygiene and not very good value for money. The latter one seems to be the prevalent objection from foreign guests. Also, there have been complaints about unfriendly (inattentive) staff, rooms reeking of cigarette smoke, dusty or dirty bed mattresses, bad air conditioning and ventilation, and small rooms. Read more